Diablo Superbike SC2 - 110/70R17 54W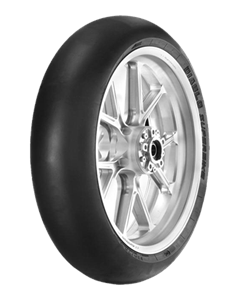 110/70R17 PIR DIAB SCORSA 54W (F)
A tyre exclusively for racetrack use, it constitutes a direct link between sporting users and the world of professional riders.
PIRELLI presents the track tyre Diablo Super Bike SC2:
Total circumference increased by 2% to perfection on all paths.
Specifically developed for the Superbike World Championship for better heat resistance and faster heating times.
Unauthorized use on public roads.
Compound available:
SC0: soft compound
SC1: medium soft compound
Sc2: medium hard rubber
Front tyres
There are no front sizes available for this tyre.